U16 Boys – Denn 2-09, Killygarry 7-15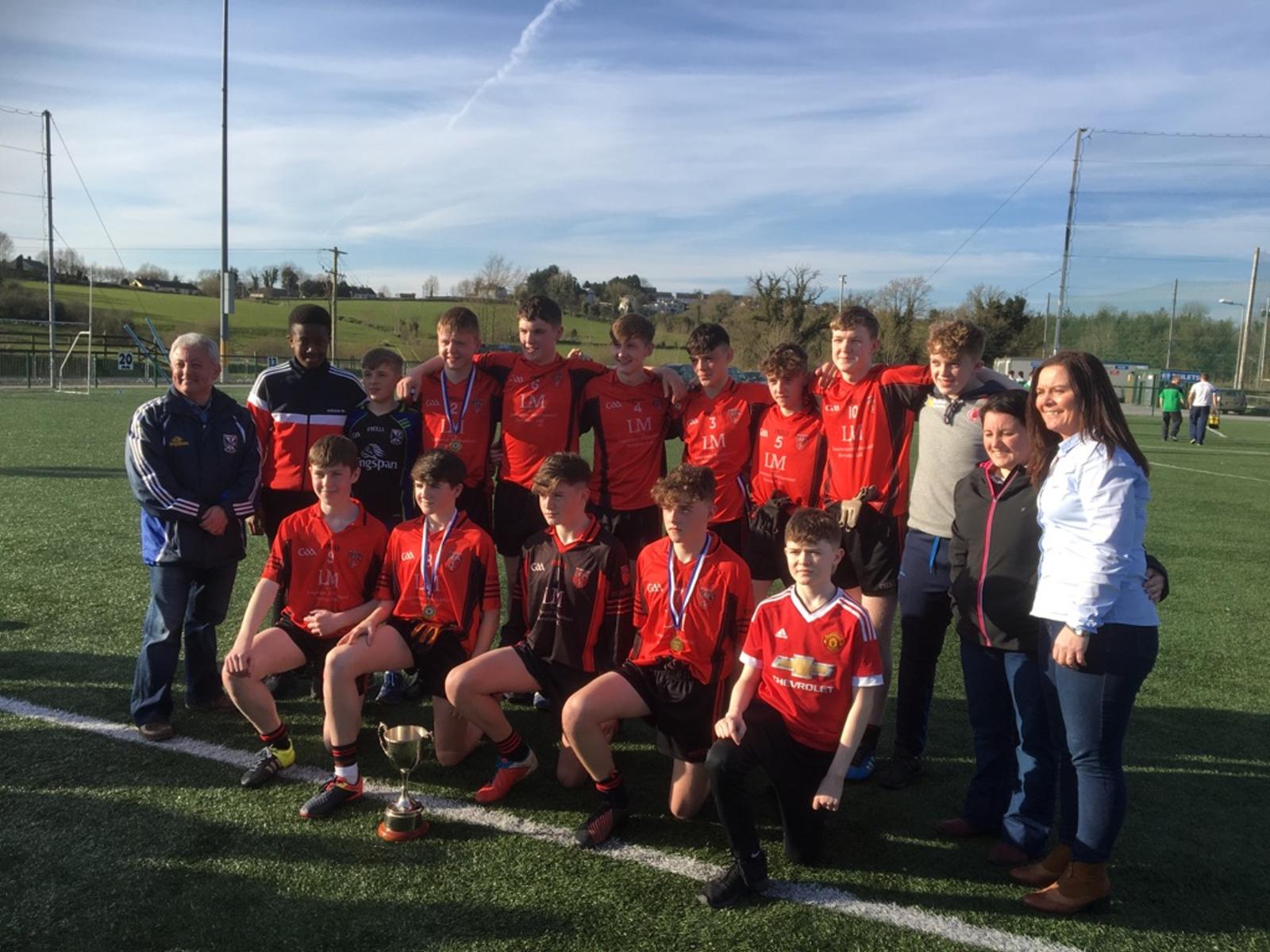 Our U16 Boys started their league campaign with an away fixture against neighbours Denn. We were missing four first team regulars. Our lads started the smartest with a point from sharp-shooter Jack Mooney. His older brother Ben soon got in on the act with two points. Killygarry worked extremely hard around the midfield area and dominated this area with Eoin Kelly, Dara Brady and Paddy Breslin catching great ball. Our  forwards James Gannon, Conor Cusack and Alex Brady all won their respective battles. A great through ball from Ben Mooney saw Jack hit the first of his two goals. This was followed by an excellent point from Eoin Kelly. Conor McCabe, Cian Reilly and Dylan Mulvany were solid in defence and, as usual, Paul McCabe marshalled the full-back position. Killygarry piled on the scores and led at the break by 4-09 to 2-04.
The second half started with Denn taking the first couple of scores but Killygarry soon got back on track. A number of good saves from Cormac Lynch in goal maintained Killygarry's convincing lead and this never looked in doubt. Killygarry emptied the bench with Banjo, James Reilly and Oisin Reilly all making contributions and adding to the score sheet run out convincing winners.
Squad on the night: Cormac Lynch, Paul McCabe, Dylan Mulvany, Patrick Breslin, Conor McCabe, Cian Reilly (1-00), Eoin Kelly (1-02), Dara Brady, James Gannon, Ben Mooney (2-06), Conor Cusack, Alex Brady, Jack Mooney (2-07), James Reilly (1-00), Akinbanjo Komolafe, Oisin Reilly, David Talbot (injured) Richard Arydele (cup-tied).