6 Week Program – Killygarry GAA Operation Transformation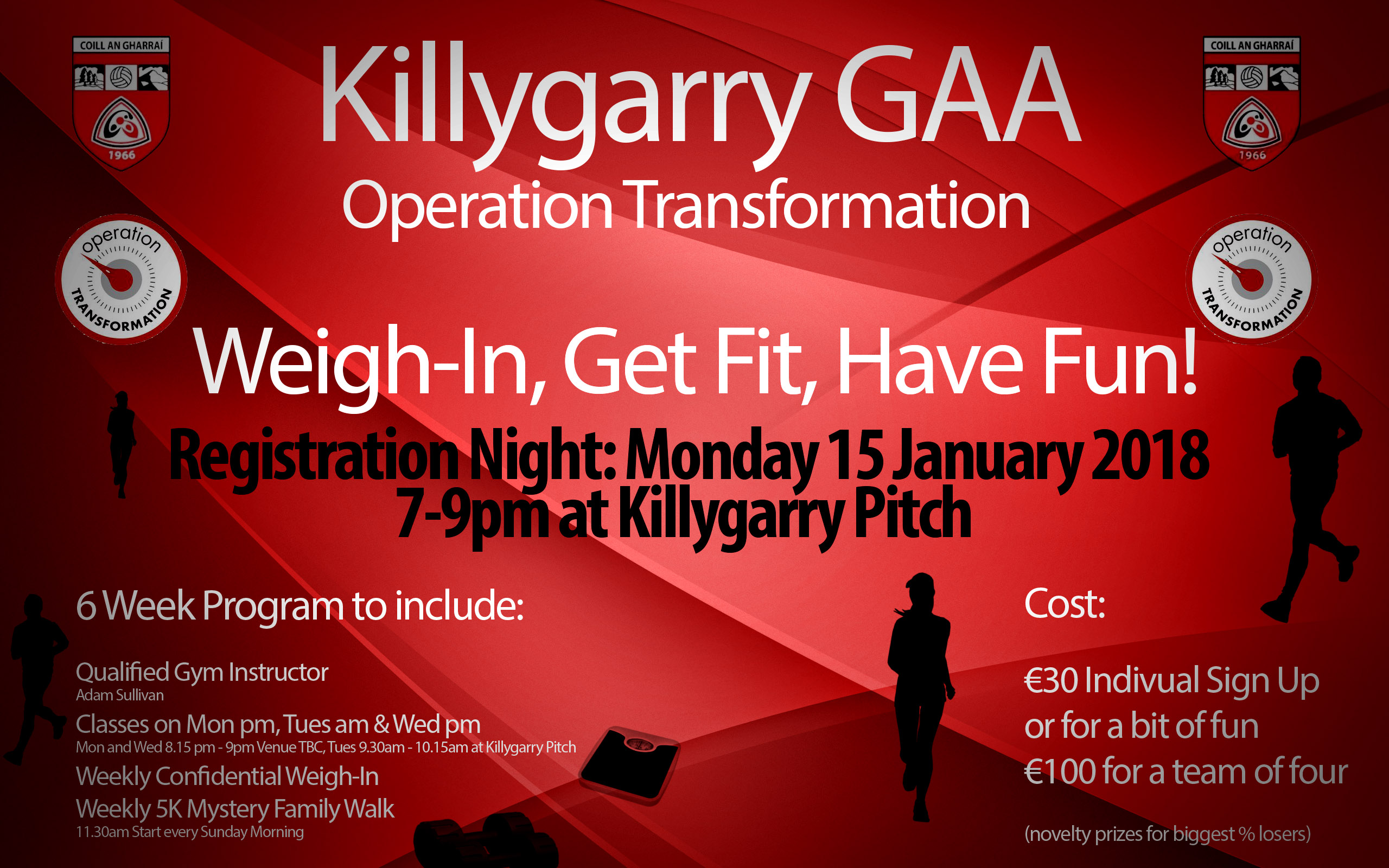 Killygarry GAA are joining forces with the Operation Transformation campaign. Would you like to get a little fitter and have some fun?
Join our 6 week program. Registration is next Monday (15 Jan) evening from 7pm until 9pm. Bring your walking shoes and go for a walk around the pitch after you sign up. (No fitness class this Monday).
Fitness classes will take place on Monday and Wednesday evenings 8.15pm – 9pm. There will also be an outdoor class on Tuesday mornings for people who can't make the night classes at 9.30am – 10.15am. This might suit parents dropping children to school or people on night shift duty?
Weigh-In will be every Monday night before the fitness class. You will be given your own weigh-in card to note and monitor your progress.
Every Sunday we will come together for a Mystery 5K Family Walk.
Cost:
€30 for Individual Sign Up.
But for a bit of fun why not sign up a team for €100 and let the best team 'win'!
There will be a novelty prize for the biggest % loser!
This is aimed at all levels. It's really about getting out and meeting people, having some fun along the way and getting healthier. What's not to love about this! See you all Monday night.