Great day for U10s in Kilmacud with Dubs star Cian O'Sullivan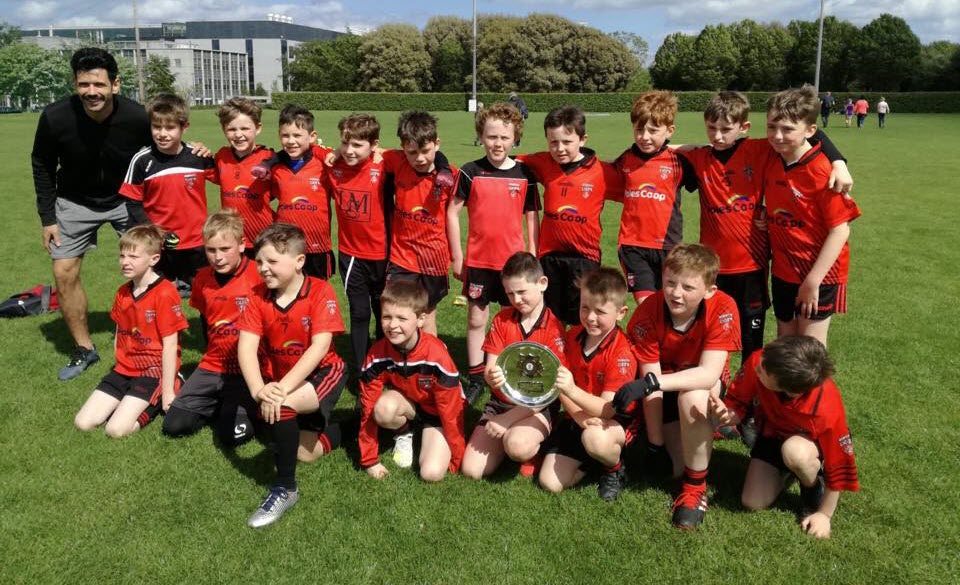 Killygarry were invited to the prestigious Kilmacud Crokes GAA Club Under 10 tournament on Sunday 26 May. They played in lovely dry conditions in UCD Belfield. The football played by all teams was of a very high standard. Killygarry team 1 played 4 games, winning all in a comprehensive fashion recording victories over Kilmacud Crokes, Maynooth, Eire Og (Carlow), Clontibret. Killygarry team 1: Finn Keaney, Cian Brides, Tom Doherty, Ben O'Hagan, Adam Wzech, Evan McCabe, Oisín Winkler, Andrew Fallon, Enda Clarke.
Killygarry Team 2 played 4 games also, in a tough draw playing host team Kilmacud Crokes 1 firstly in what was a tight and entertaining match. The hosts came out winner's by a kick of a ball. But admirably Killygarry team 2 bounced back with stunning victories in the next 3 games, beating St Vincent's, Walterstown (Meath), Clontibret. Killygarry 2: Adam Smith, Eoghan Pryce, Charlie Reilly, Harry Grey, Jack Fallon, Odhran Herron, Sean Moran, Ben McGovern, Fionan Swardek.
Killygarry squad got presented with the trophy by Dublin footballer Cian O'Sullivan who brought the Sam Maguire cup. The players had an amazing day, a day which they will remember for the rest of their lives. Mentors for the tournament were Damien Keaney, Sean Grey, Brendan Moran and Padraig Reilly. Thanks to all the parents who travelled to Dublin to support this great squad.