Club Membership 2021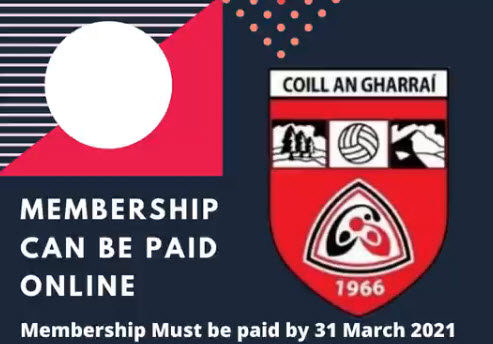 Club membership is due by 31 March. There will be no extension to this year's date as outlined by the County Secretary at February's County Board meeting. There is a new registration system called Foireann this year. Every member must have a Foireann account to register and pay for their 2021 membership .
Some of you will have already set up an account for the COVID Return-to-Play last Summer. If so, click on the return to play link below and this will bring you to the login screen. If you haven't an account the above video ACCESSING FOIREANN goes through in detail how to set up an account.
Once you have your account set up, you can pay your membership by clicking on Membership in the pull-down Menu.