Senior Ladies v Arva/Killashandra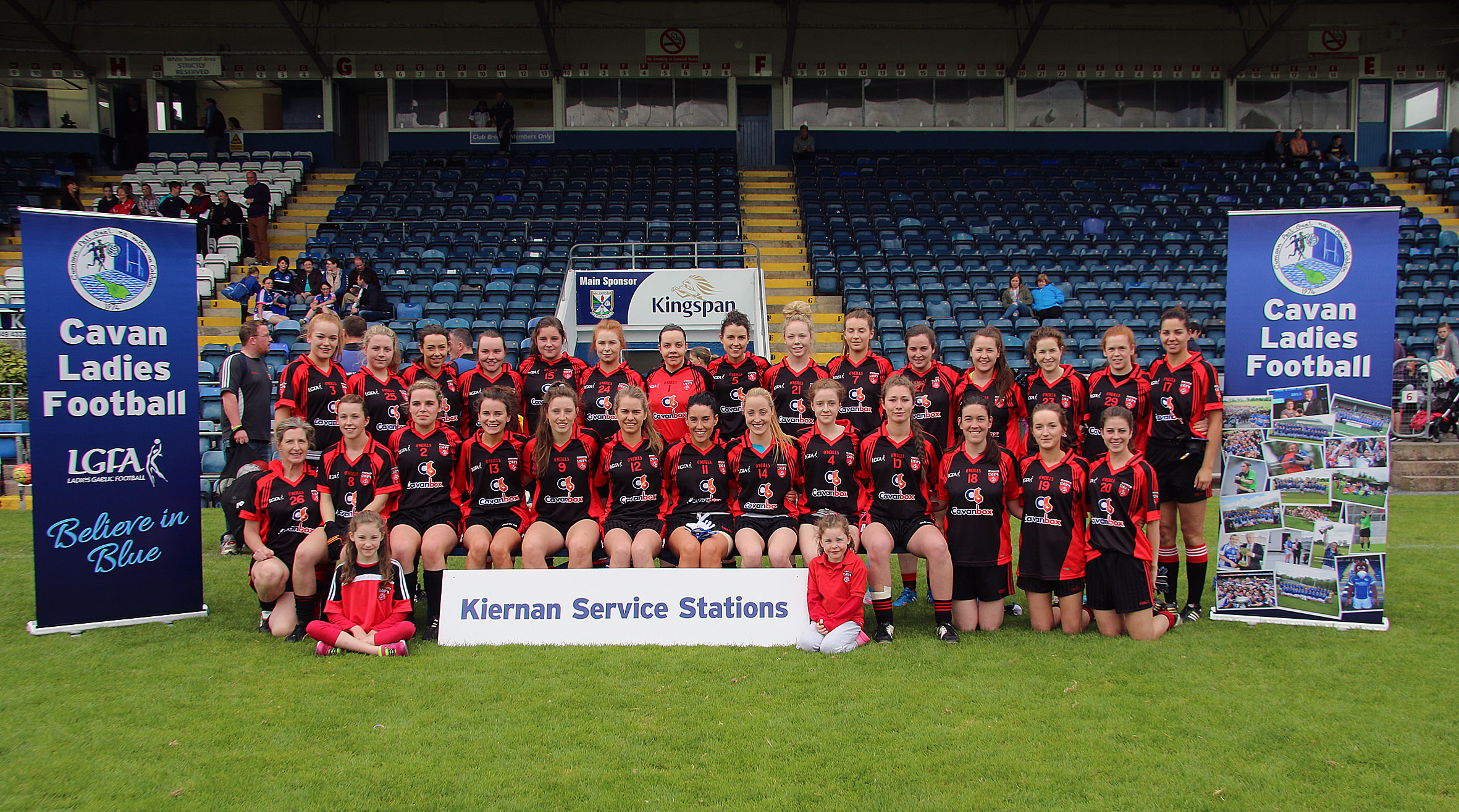 Senior Ladies Div 2 – Arva 3-11, Killygarry 2-14
Four days after their impressive victory against Knockbride Killygarry lined out again, in Arva this time. With a panel of only 13 players and scorching heat, this was going to be a character and, indeed, an endurance test for the Crubany side. But it was a challenge they were not phased by.
Once again, Arva started off the scoring which motivated Killygarry to get into gear. It must be said that the two teams were very evenly matched. However, it was apparent that Killygarry's defence needed to tighten up or they could be in trouble as Arva's half forward line and midfielders were making runs for goal at every opportunity. With the pressure (and indeed the heat from the sun) mounting, Killygarry were glad to hear the half time whistle. Killygarry girls were trailing by 1 point.
Trailing by a point, and no subs to help the team out, Killygarry had a fight on their hands. For once, Killygarry got the first score of the half and this set the ball rolling. Both teams knocked over scores and defended like their lives depended on it. It seemed that nothing would separate the sides. That was until, Killygarry's Courtney Rappell Mc Dowell scored a goal out of nowhere and put the side 2 points up. This would prove crucial in the dying moments as both teams pushed to get the deciding point to win the game. A late wide from Arva was followed by the ref's final whistle and the game deservedly ended in a draw with neither side being victorious. It must be said, however, that with the spirit and heart shown by the 13 togged out Killygarry girls, it felt like a victory.
Scorers: Geraldine Smith 0-07, Rachel Talbot 1-01, Caitriona Smith 0-03 Courtney Rappell-McDowell 1-02, Niamh O'Shea 0-1.