Senior Ladies v Knockbride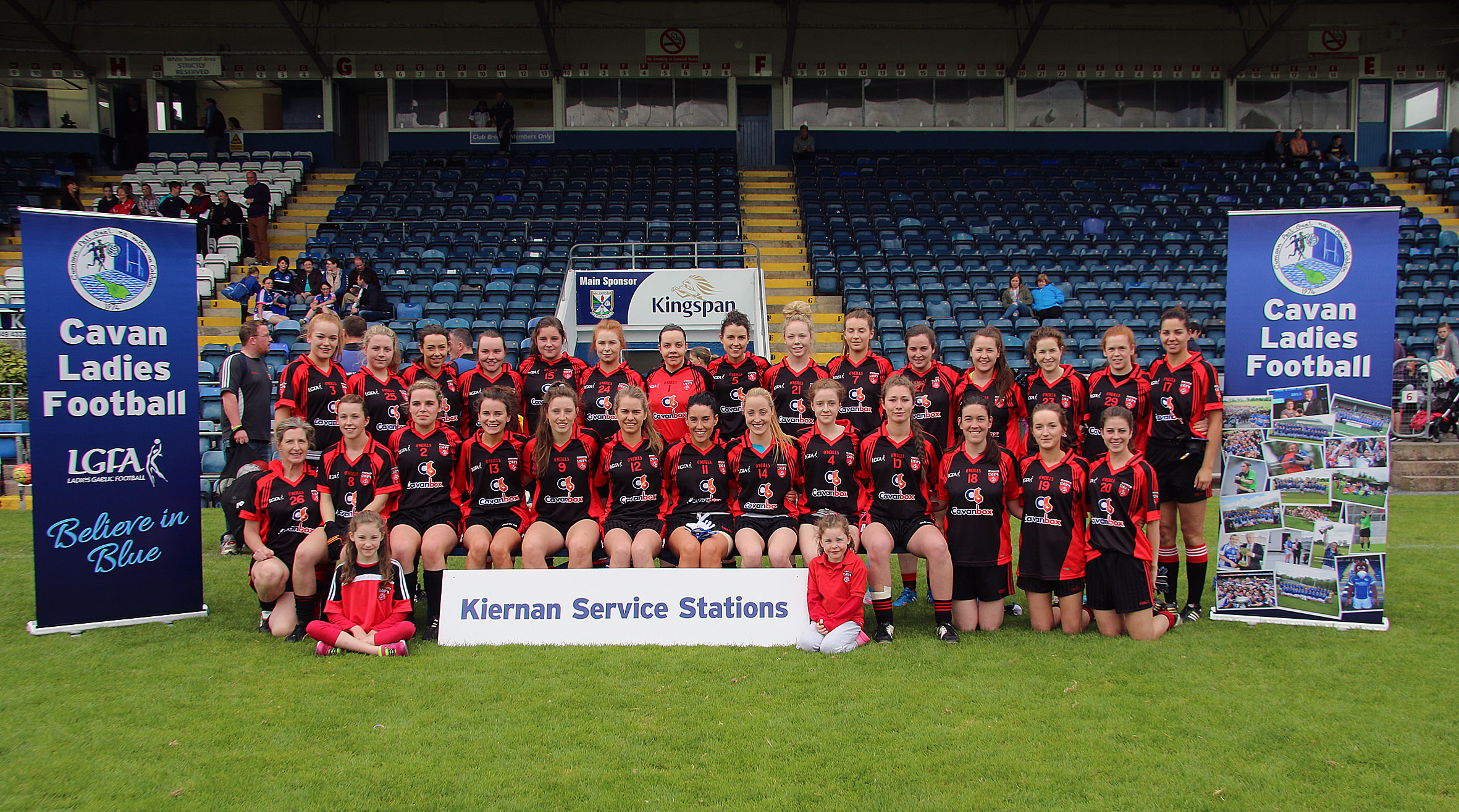 Senior Ladies Div 2 – Knockbride 1-11, Killygarry 4-12
Killygarry Ladies got their league campaign off to a perfect start on Wednesday last (18th May).
Knockbride got the ball rolling on their home turf with the first score of the game. The girls weren't to panic though and quickly retaliated, thankfully, with a few positional changes. This was only the beginning of Killygarry's scoring streak to see them up by 11 points at half time. (4-8 to 1-6)
This game proved to be a game of two halves as Knockbride came out of the traps with all guns blazing. Killygarry knew that they would have to work hard to hold on to their lead. Killygarry's scores came late into the second half and spectators were questioning if their fitness would have them defeated. 25mins into the second half, Knockbride were awarded a penalty, after our goalkeeper collided with a Knockbride forward. With the goalkeeper down injured and only 5 points separating the sides, it looked like Knockbride had been handed a lifeline. Niamh Walsh stood between the posts as the crowd, and indeed the players held their breath. However, we needn't have worried. Having learnt from her talented older sister, Walsh saved the penalty and Killygarry pulled up their socks to ensure their victory, scoring a further 4 points.
Scorers: Rachel Talbot 1-01, Niamh Walsh 1-01, Paige Conroy 0-01, Laura Tierney 0-01, Caitriona Smith 0-03, Geraldine Smith 2-05.