Under 14 Boys Div 1 League Champions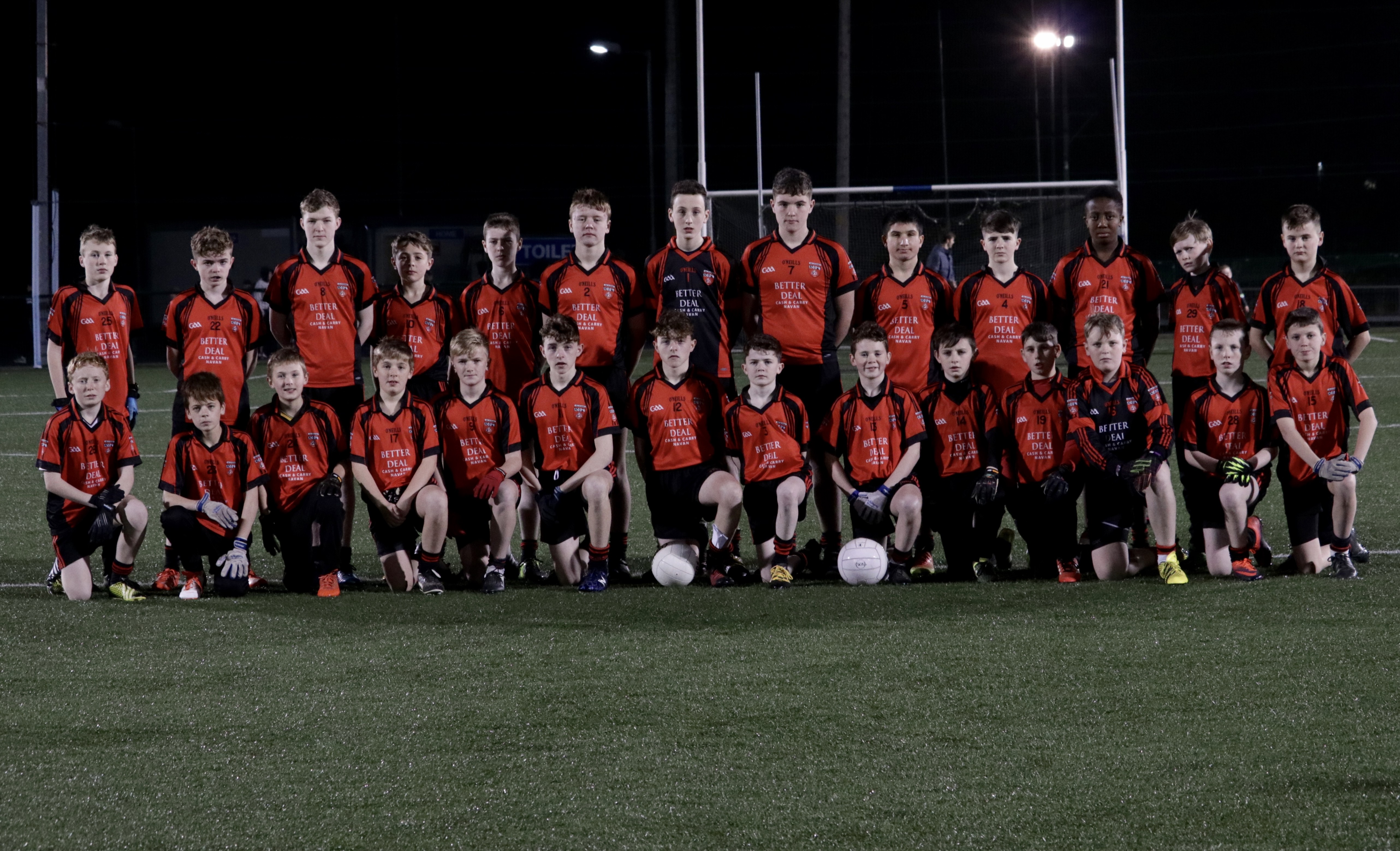 Massive congratulations to our Under 14 Boys who won the Division 1 League Final this week by beating Butlersbridge 2-16 to 2-09. They were trailing by three points at half time but started the third quarter very strongly. They wiped out the deficit and pushed on to take the lead. Butlersbridge pulled the lead back to two points but our lads scored a fabulous team goal and added a few great points to finish out well-deserved winners. It was a fitting end to the season for these lads after winning the All-Ireland Féile title in the summer. Well done to everyone – players and coaches. Great achievement.
Squad: Cormac Lynch, Gerry Murphy, Kevin Lovett, Paul McCabe, Conor Cusack, Dylan Mulvanny, Adam Butt, Dara Brady, Mark McDermott, Darragh Lovett (0-4, 2f), Ben Mooney (1-4), Jack Mooney (1-7), Patrick Breslin, Shane McCabe, Nik Serga, Gabriel Cosgrove, Conor McCabe, Cian Reilly (0-1), Paddy Reilly, James Gannon, Aaron McGovern, Nathan Smith, Akinbanjo Komolafe, Eoin Gilsenan, Mickey McCabe, James Reilly, Cillain Moran, Dylan Glynn, Alex Brady.